Guide to getting started with Sca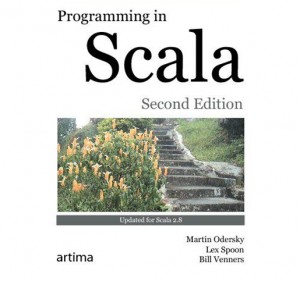 la in 5 minutes:
Download and install the Java Development Kit.
Download and install the latest stable Scala release.
Download "Programming in Scala" to your Kindle.
Create your hello world in a <name>.scala file.
Run it by typing "scala <name>.scala"
Wait…
If you plan to do something more than just to add "Scala" to your CV, it is probably a good idea to use an IDE.
Download IntelliJ IDEA (or any other reasonably stable Java IDE with an available Scala plugin) . Do not waste your time with the Scala IDE for Eclipse.
Download Scala plugin for IntelliJ.
Fire up IntelliJ and install the plugin.
Typical Hello World:
object Tada {
def main(args: Array[String]) {
println("Yikes !")
}
}